04-17-2014, 05:37 AM (This post was last modified: 04-17-2014, 05:39 AM by Amit Mathur.)
Structural Glazing is a specialized curtain walling system. It allows perfect uniform large glazed spaces that are not interrupted by traditional frames or any other supporting or fitting system projecting out of the pane of the glass.
Unitized Structural Glazing System
With sub frame and glass pasted ready to hang on brackets.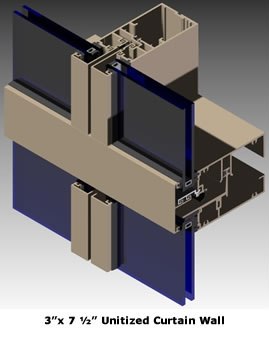 Semi Unitized Structural Glazing System
curtain wall system is one in which the primary structural framing components are erected individually in the field.
Stick Structural glazing system
Unitized system with out subframe glass directly pasted on frame.
Curtain Wall Structural glazing system
Glass fixed to frame with pressure plate and cover plate.