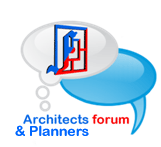 These links can be used to refer to Jaipur Building Bye Laws and other laws, notifications, circulars and relevant extracts. Its for you we have compiled this directory. By using this you can save time and increase your effieciency.
Register on our
FD Architects Forum
and Contribute / share more such useful links.
Links to blogs of building and design, fire and electric, codes and code consultants, construction, advocacy, green building and design, government resources, healthcare, Energy, Efficiency, & Green Practices, Disaster Resources.
News, Resources, Guides, Blogs